Happy Halloween
This afternoon we had a minor frenzy of getting things together for trick-or-treaters tonight. We carved the pumpkins at the last minute -- more out of procrastination than anything else, though I don't like leaving carved pumpkins outside for very long.
Usually I would have made them the night before, but last night we went down to the Neumansky Haunted Pumpkin Patch for a little pre-Halloween party and tour.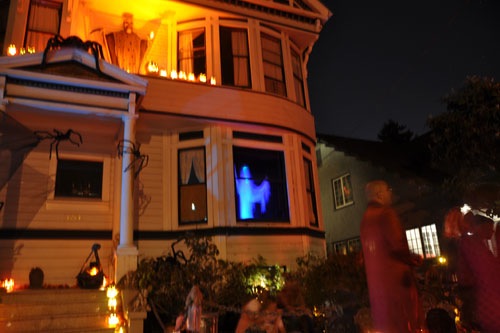 Afterwards I just was not up for carving pumpkins, and anyway, I like to do that outside where I won't make a huge mess.
We made barfy pumpkin: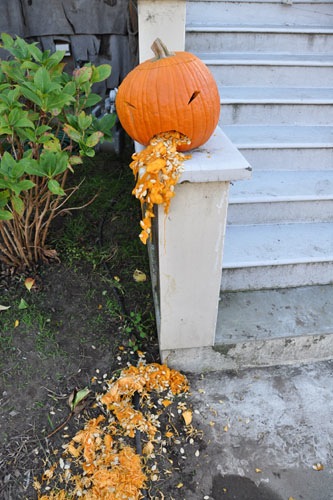 (He ate too much candy.)
And wary pumpkin: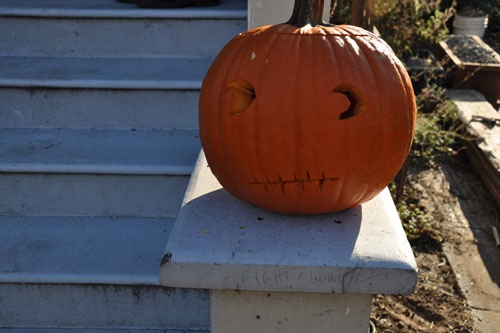 (He's kind of nervous about being too close to barfy pumpkin.)
And at night, when the carving was a little more clear: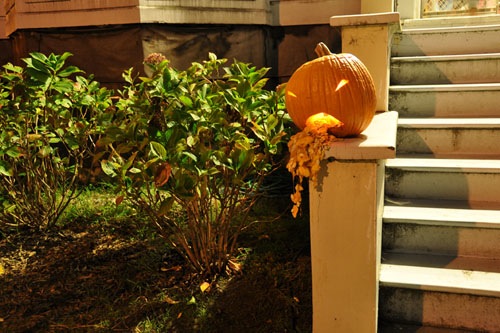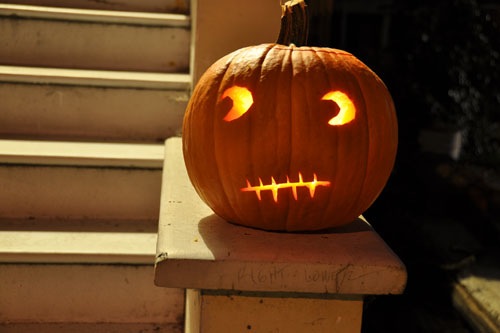 And costumes! Goldie was a pile of leaves:
And Rosie was a ballerina: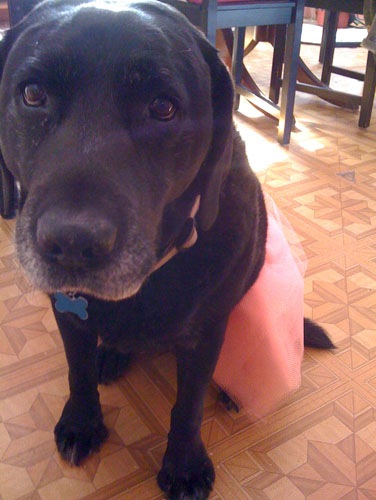 They had a great time answering the door for kids and meeting everybody.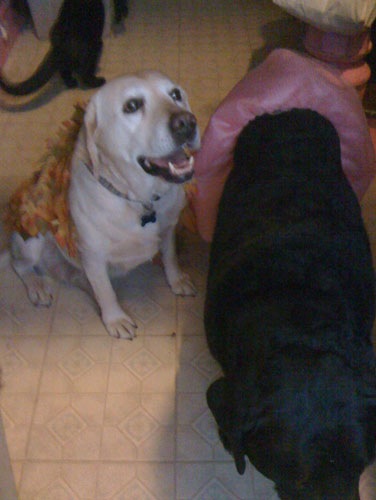 In only an hour or so they were both exhausted. (The cats had plenty of energy, though.)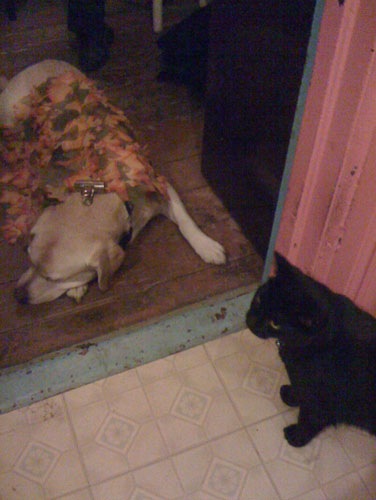 I was a jellyfish. Last night I put a glow-stick in there but I didn't make it happen tonight.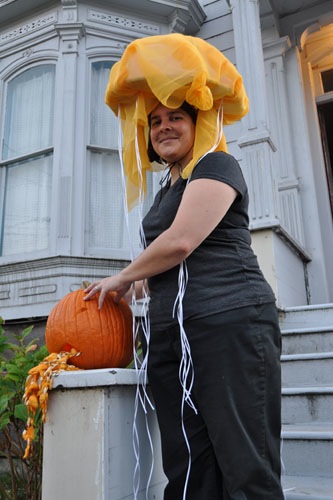 Here's the Halloween dog portrait. That's about as good as Goldie's costume looked all evening, but we only lost a few leaves.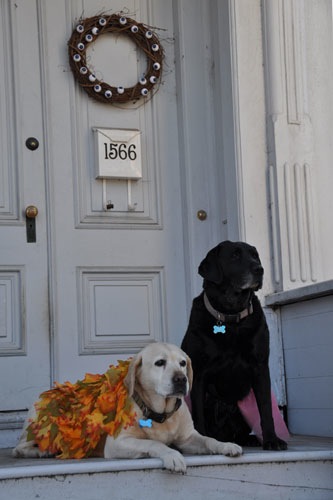 It was a warm Halloween this year, so we used a baby gate in the doorway so the dogs could get right in there. And the cats. We had one cat-outside moment, when all of a sudden Mr Kitty came running up the steps and I realized he'd gotten outside a few minutes earlier.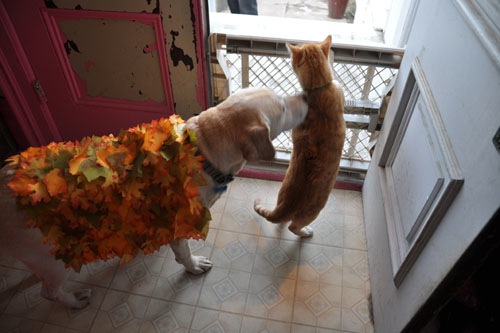 A good time was had by all, and there were some really great costumes this year. Lots and lots of really small kids, too.
posted by ayse on 10/31/11