Medieval Literature for Cats
The floor tiles we bought for the cat room were the cheapest ones available, a pattern called "Chaucer." No, I don't know why. We do not question the person who names peel and stick floor tiles.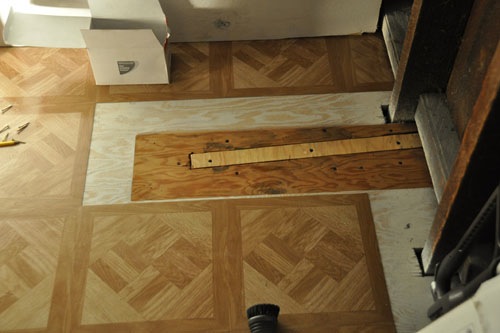 Noel spent the last couple evenings laying the tiles. They go quickly, but we only had little bits and pieces of time here and there, so it took a couple days. And he even took up a piece of plywood we had screwed down to cover a hole and made a flat repair on that spot so we could tile over it.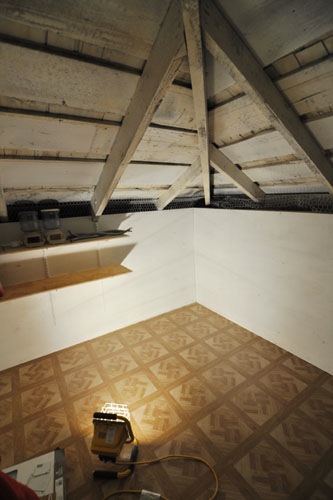 And there you have it. A little fake wood paneling and some Sassy Pink paint from Walmart and we'd be right back where we started.
The boys are glad to have their room back, I think. And we're glad to have their litter boxes out of the hallway.
posted by ayse on 01/31/12