Yellow Door
With all the front door and entry work over the last couple months, I was reminded that I forgot to post a picture of our neighbor's house with the finished paint job. They changed the front door from a really nice dark red to this terrific yellow. Right around the time I started working from sunup until sundown, of course.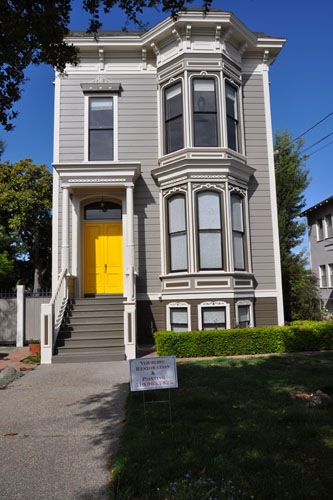 When the weather dries out, they're going to address the colours near the top a little, to balance out the top-heaviness.
This means we can go with a red front door and not look like we're copying them (even if we really are).
posted by ayse on 03/19/12