Three Chicks
Today we got three new chicks in the mail. I should probably stop ordering chicks by mail since the local feed stores carry a better variety now, but it's hard to know who's going to have what, and I'm kind of a control freak, so this morning when the post office called Noel went over and picked up our latest baby animals. They're all easter-eggers, so maybe we'll have more blueish eggs.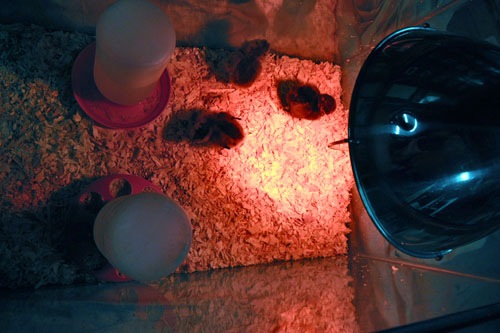 They're in the fish tank we use as a brooder. These are the coldest chicks we've ever gotten: they're hanging out under the lamp pretty much exclusively.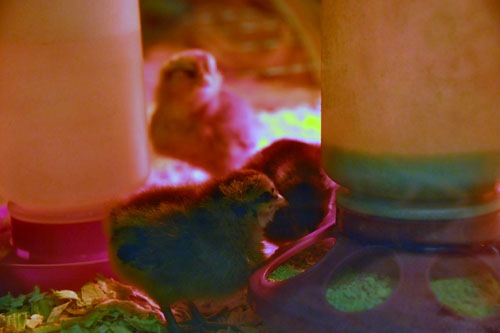 And of course eating.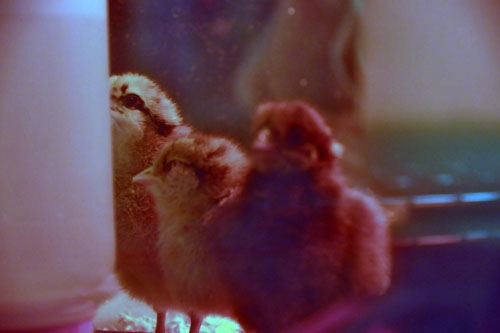 Or just hanging out pecking at the water bottle.
Noel tells me it's obvious that the one in the middle in this photo is "the smart one," which I didn't particularly see, but I haven't had as much time to play with them yet.
Want to see pictures of them not coloured red by the heat lamp? Here you go: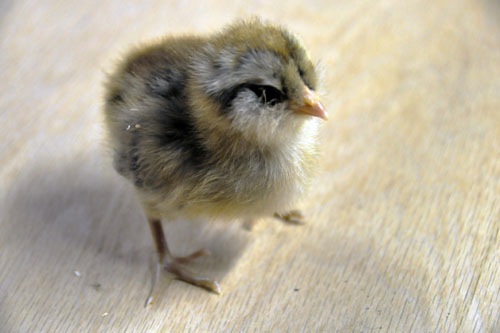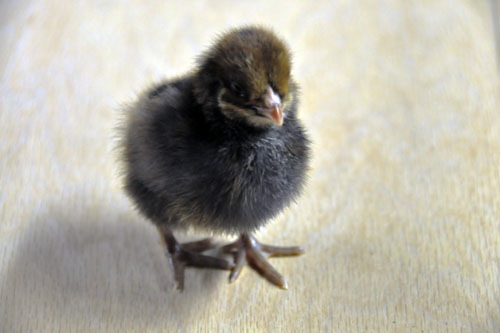 We have no names yet, and probably not until their personalities develop. Which, given that they are chickens, should be pretty soon.
Visiting hours are Saturday afternoon, for those local friends who wanted to come pat the puffs. Just let us know you're coming over.
posted by ayse on 03/21/12