Social Networking Stuff
In the fall, Facebook changed the way they deal with outside websites, so they no longer let you have an RSS feed post to your wall or whatever terminology they were using for that. Basically, they want more control over traffic on the internet, and the way they're doing that is shoving people into using Facebook pages for things instead of just links.
Well, whatever. Since they stopped picking up the RSS feed, I spent a few months in denial, then I made a Facebook page for Casa Decrepit. I post this content there as well as here. (Except this post, for obvious reasons.)
Facebook has a more liberal commenting policy than I do, though they are much more rigid about identity than I am, so that may work for interacting on these posts better than the comments here do. I have to wade through a lot of spam these days, and moving to a better commenting system is actually on my list of things to do in my copious spare time, but sometimes comments don't get approved until a day or so after you post them. On Facebook you can post immediately.
One friend asked where we prefer you to comment. It doesn't really matter. Comment where you feel comfortable commenting.
I've also been posting the occasional photo that doesn't fit into a post to the page, not that that is a huge incentive.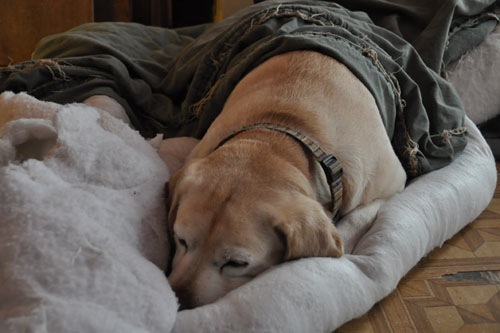 Especially if I turn around and just post them here, as well.
You may also have noticed that holy cow, we posted every day last week. That's because I pre-wrote a whole bunch of posts last weekend, instead of making one massive post full of unrelated stuff. That may or may not continue.
posted by ayse on 03/24/12