More Blocking
It feels like we have spent forever on the raft part of the deck. Which kind of makes sense, since that is the most technically complicated part. But still, we are pretty ready to start putting boards down.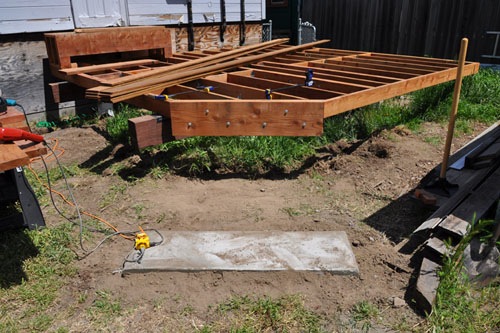 This morning Noel took the formwork off the stair footing and backfilled the space around it. Pretty subtle, huh? When we eventually have a patio installed out here, the height will be at the top of the footing slab.
He bolted together the two large pieces of wood that will be the top of the stairs.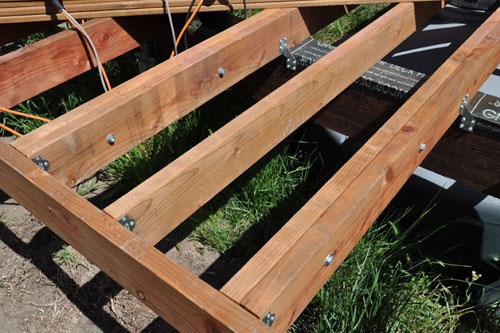 He also bolted all the multiple pieces of wood together so they would act together (one of those necessary steps everybody seems to forget).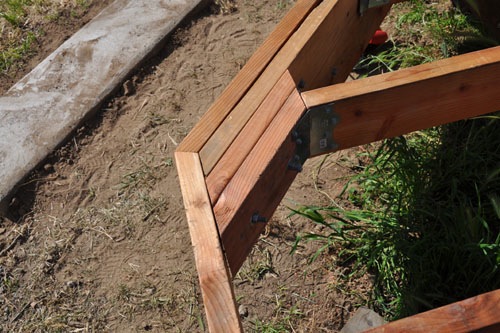 The big deal was installing the blocking for the railing posts, which need to screw with nice big lag screws into solid wood. This was more tricky at the angled corners, where Noel installed what looks like a totally ridiculous number of layers of wood.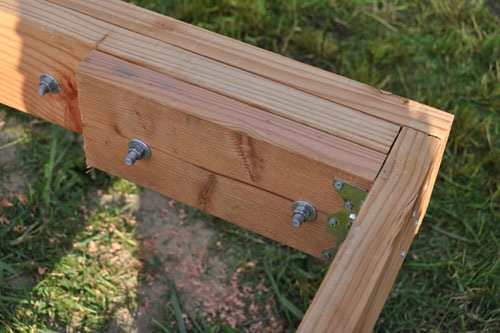 The square parts of the deck are more sensible. Like this corner.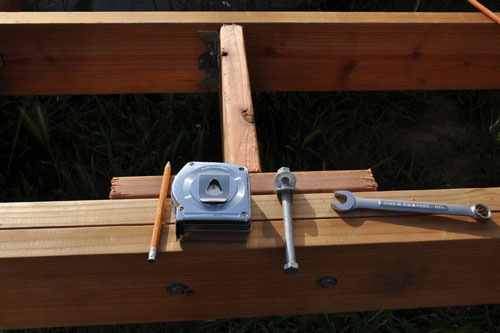 Where the blocking falls at the midpoint of a long joist, we also added a piece of blocking to keep the joist from twisting.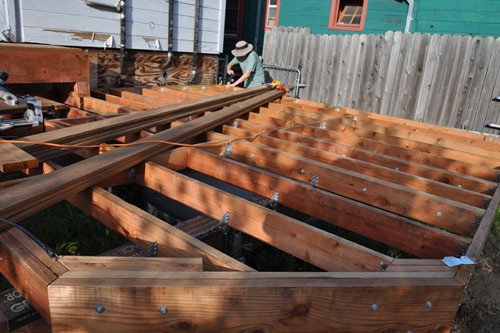 Noel had a pretty busy day. I also had a busy day, working on somebody else's project for Rebuild America. I got to teach one guy how to use a caulk gun (especially the fact that you need to pierce the foil seal before caulk will come out), and several guys how to spray paint. It was a good day of work and I'm glad I did it, but I'm looking forward to making more progress on the deck tomorrow.
posted by ayse on 04/28/12