Like-New Door
Noel has been stripping the paint off the door for the understair bathroom. This door came off the bathroom we took out when we bought the house, and it's not an original but it is solid wood and works just fine. We've had it stashed in various corners because there's no reason to throw out a perfectly good door.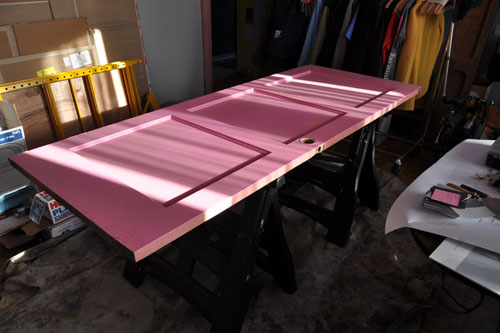 Of course it started out pink. (It was blue on the other side!)
At first he started stripping it with the heat gun, and most of the paint came off that way.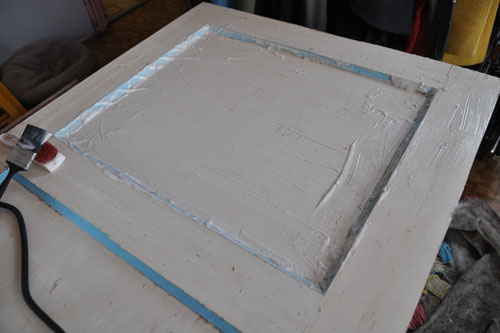 Then he used Safest Stripper on the layer of primer that was left on the wood after the heat gun, with not much success.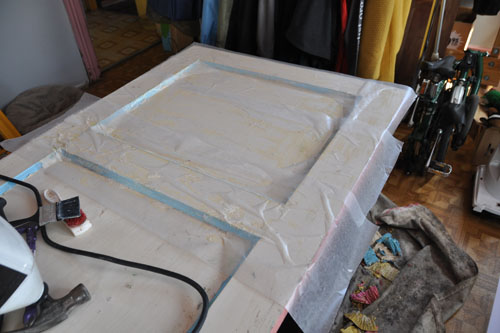 The winner was the Peel-Away, which is still the best paint stripper we have in our arsenal.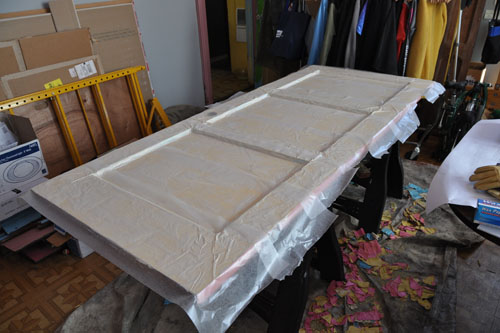 The Peel-Away is applied and covered with paper (the buckets come with paper, but not nearly enough. You can buy more but it is expensive; waxed paper also works) and left to sit for 24 hours. After 24 hours you peel it off (hence the name) and scrape off the goo.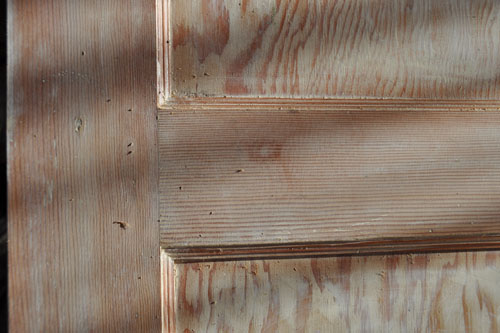 It cleans up the wood really nicely. A little sanding, filling up the hole from the old doorknob, and then we can prime and repaint.
posted by ayse on 07/14/14