Increasing Slope
More progress on the porch floor: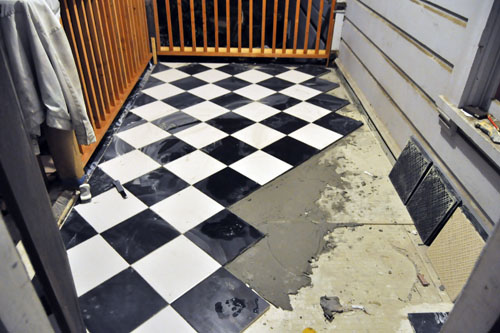 Things are a little slow here because Noel got some kind of horrible stomach flu thing that has had him down for the count. So far so good for me.
posted by ayse on 10/28/14
2 Comments
Note: We're getting pummeled with spam comments, so I've turned off the ability to use any HTML or include any links for the time being. Email with any issues.