A Whole Floor
All that remains to be tiled is the top step.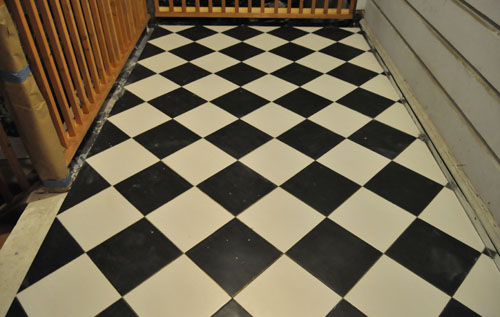 We'll install a piece of trim over the metal flashing visible on the right, which will cover up most of those micro pieces of tile. Yeah, not perfect, it it was going to be weird somewhere so I decided it should be weird there.
posted by ayse on 10/29/14
Note: We're getting pummeled with spam comments, so I've turned off the ability to use any HTML or include any links for the time being. Email with any issues.