Drains in a Wall
Work this weekend was a little subtle. But the end was this: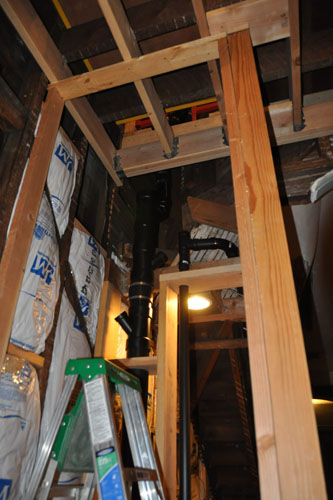 There was a lot of head-scratching and measuring and re-measuring, but we did manage to get the main drain stack installed. There are a few pieces of drain and vent left, but we're close.
posted by ayse on 11/02/14
Note: We're getting pummeled with spam comments, so I've turned off the ability to use any HTML or include any links for the time being. Email with any issues.