Weekly Update Time
Sprinkler installation is ongoing, but kind of boring looking (unless your favourite thing is pictures of orange pipes sticking out of ceilings). Here's some other stuff that has been happening: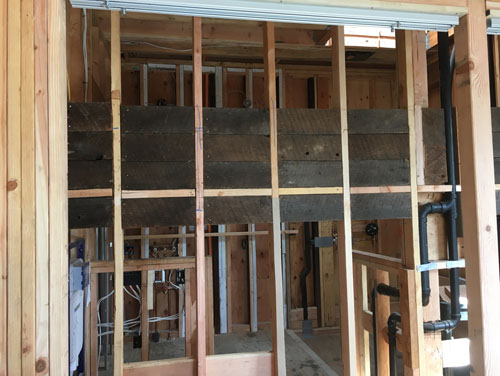 A week or so ago I walked through the house with the contractor and we discussed where I wanted blocking (for things like hanging closet organizers or the bench in the shower or whatever else). Here's blocking (the old ceiling from the dining room and kitchen) in the back bedroom closet.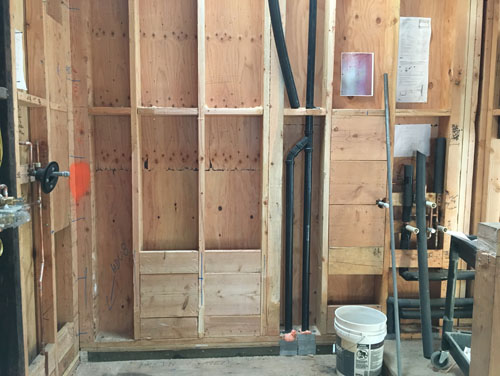 And more blocking in the back bathroom. This will support the grab bar beside the tub.
Also, quite critically, we have siding going up outside: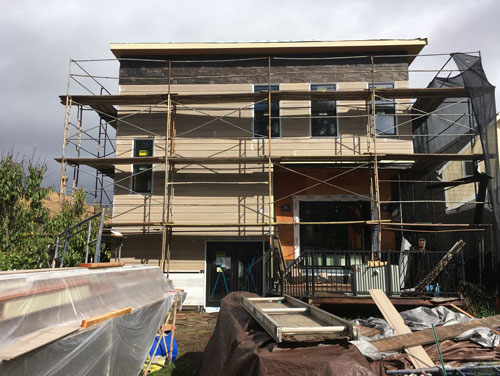 This is pre-primed siding so chill out about the colour. The notch area around the dining room door will have a metal siding in it which is not on site yet.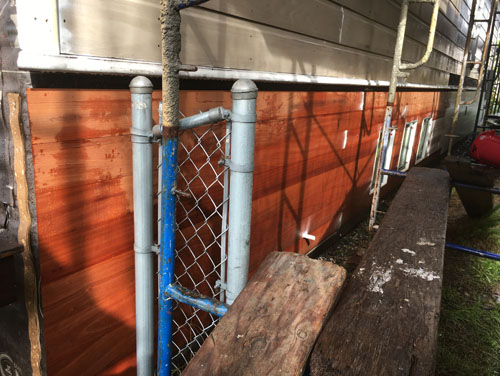 The guys also replaced some siding along the side of the house. They found a local supplier to make it from a tropical hardwood for less than redwood. It has similar insect resistance and greater hardness, so I approved it.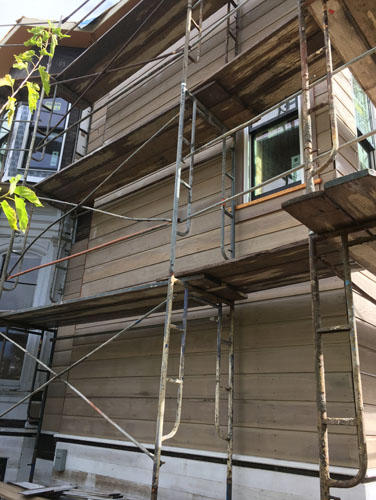 We've actually had siding on the side wall here for a while, it's just taken a bit to get the guys back on that part of the house.
The roofing material is due to be delivered tomorrow (Halloween), which is coincidentally when the water utility starts tearing up the entire street in front of our house to replace the sewer line. I know that is necessary on a regular basis (the lines settle and clog up and crack and so forth), but it's going to make getting trucks to the house a little more challenging for the next several weeks.
posted by ayse on 10/30/16