A Good Girl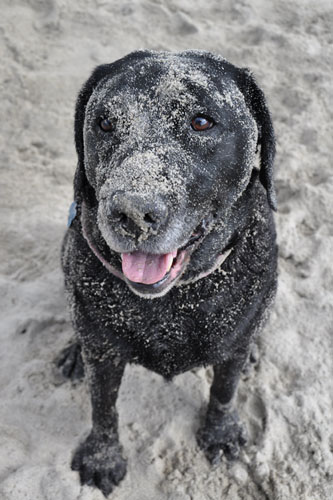 Thornwood's Rosa Rugosa, "Rosie"

October 13, 2001 - November 15, 2016
Last night Rosie had a crisis -- her pneumonia was back with a vengeance and the neurological symptoms she's had for more than a year came on strong as well -- and shortly after midnight we chose to euthanize. She had had two weeks of slowly losing more and more functions and having them not really come back despite treatment, and it was time for us to let go and let her go.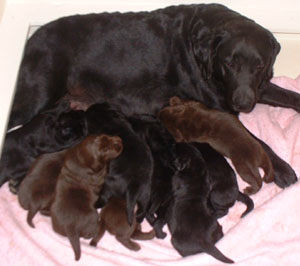 We got Rosie in 2001. She was born in Klamath Falls, Oregon on October 13, one of a litter of... ten? I don't really remember, but that's the number of puppies I count in this photo. There were four black girls and we asked the breeder to choose one that would fit with us the best. She chose Rosie because Rosie liked to kind of hang back and check out what was going on before diving in and playing with the others, and that was actually pretty true for most of her life.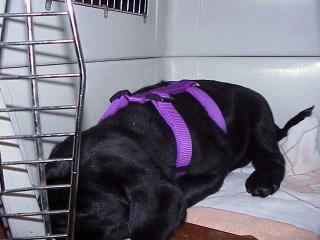 We brought her home in December, and she almost immediately learned that cats are in charge and don't touch them because they are little sociopaths. She was always kind of suspicious that little dogs were actually cats.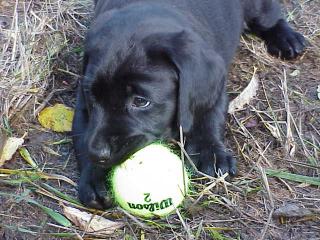 She was just adorable as a puppy. I mean, I love puppies and they are all cute but Rosie took it to another level. The big fat paws. The big brown eyes. The snubby nose. And mostly being a pretty good dog.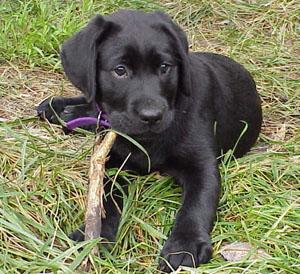 She graduated with honours from puppy school at the San Francisco SPCA. She pursued private post-graduate studies in being a good girl with Elite Dogs (Alameda, then West Sacramento).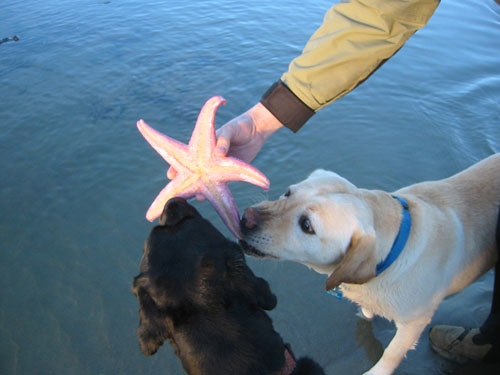 She had many close friends in her life, including Ted, Goldie, Beanie, and most recently Bunny. She loved other dogs and enjoyed spending time with them.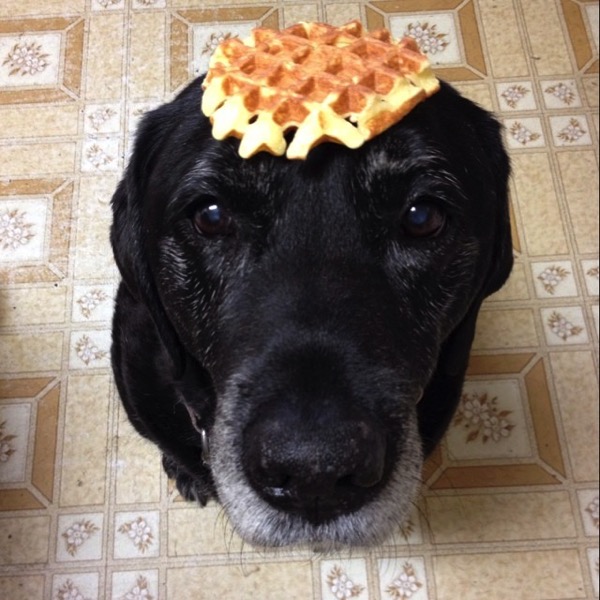 Rosie was best known for her frequent performances of her only actual trick, which was holding breakfast foods on her head. She also did cookies.
She enjoyed the beach, observing chickens, drinking from filthy puddles, gardening, and getting brushed. She disliked car rides that did not end at the beach or park, ear cleaning, having her temperature taken, and lettuce.
She was a Good Girl, and we will miss her.
posted by ayse on 11/15/16