Landscape Master Planning
So a few months ago we hired a firm I use a lot professionally, Verde 360, to do a master plan for our landscape. I have a lot of ideas about landscape design, but I needed to get outside my own head.
Last weekend we met with Ori, the principal, to go over his design on site and walk through his ideas.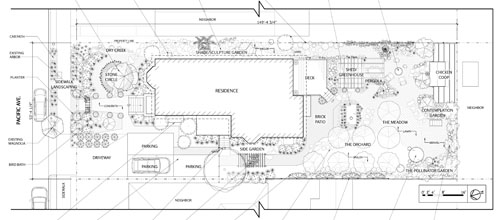 We got a nice site plan, with hardscape and softscape elements. Some of it didn't really work for us -- that's just how it is. Individual tastes don't always match up perfectly, and in this case we had a few restrictions on site usage that I hadn't remembered to tell Ori about during the design process.
Things I loved:
1. A stone circle seating area in the front garden.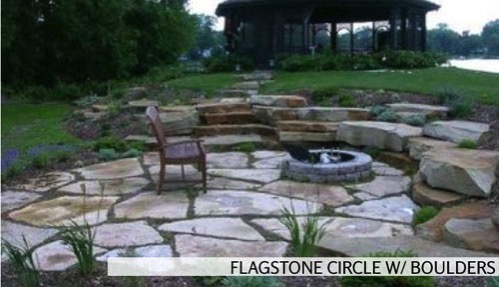 I loved this idea, and Ori gave us some great inspiration photos and a design that, with a little tweaking, works perfectly for me. Love it. Just imagine my magnolia in the middle of the circle instead of a fire pit.
2. More hydrangeas, and they get a skirt.

I expected my hydrangeas to be on the chopping block. I love them but they are very traditional and not everybody's cup of tea. But no, I didn't even have to fight for them (not that it would really be a fight; it's my yard). Ori's suggestion was to mix in a couple other types and repeat them all over the place as a foundation planting. Also, they can be underplanted with this lomandra, which is evergreen and will help them not look so leggy in the winter.
I love this look, and I think it will be great along the side of the house, too.
3. A kiwi arbor in the back, with hanging lights.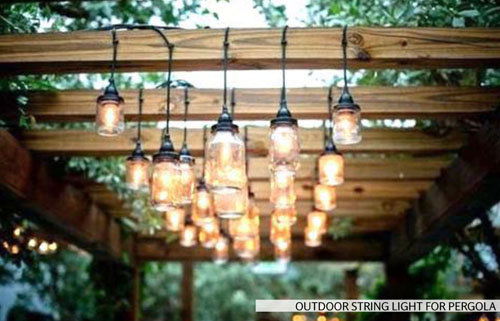 I have wanted to figure out a way to grow kiwis for a long time. Ori's idea was to put an arbor off the greenhouse -- which we ended up moving from the location in his master plan -- and hang lights off it to make a nice quiet place to hang out in the evenings. After some fussing we realized we could put that between the greenhouse and the chicken house to make a little semi-enclosed covered area.
4. Giant pots.
I love giant pots. I love them more when I don't have to actually move them, of course.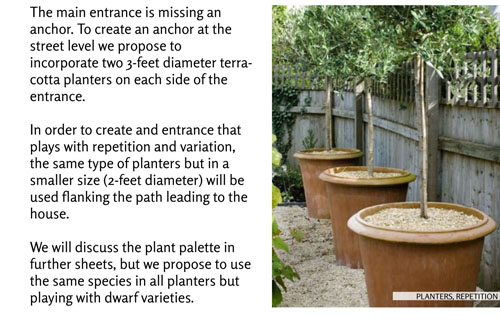 Ori's design includes lots of small trees in pots, which is perfect. Including a couple of olive trees in 3-foot pots by the front walk.
After discussing the design with him, and then sitting around with some fruit tree catalogs into the wee hours of the morning, we added some more pots.
There were obviously things I didn't care for. Ori put the greenhouse where the metal shed was, which is where I initially planned to put the greenhouse, but we felt like it was too close to the deck. So after some discussion we moved it over a bit. That makes some areas of the garden less generous, but other areas larger.
He also designed a very rustic greenhouse, which I wasn't crazy about. I'm not 100 percent certain that a fancy English-style greenhouse is the right look, but it just didn't feel like the very-rustic look was quite right, either. It felt more at home in a more Connecticut farm setting than our very urban backyard.
Some interesting ideas from the design:
1. Multiple path types and how to mix them together. I still need to see how this gets executed, but the design includes three kinds of pathways, and ways to blend them together to make a cohesive whole.
2. New ground covers. Ori suggested a native strawberry groundcover that looks like it will work really well with some of the ones we already have.
3. Enlarging the passionfruit pergola. Right now from the new kitchen we look directly into our neighbor's bedroom window. I'm not interested in that view, so Ori suggested we make the pergola larger and a little longer to block those sight lines.
4. Moving trees. I feel like I may have to hire somebody to do this because I have moved enough trees in this garden already, but basically Ori was suggesting we make a more lined-up orchard. As it happens much of the orchard needs refreshing, anyway, so plenty of trees are due to be chopped down and replaced, and some trees have taken quite a hit in the construction. So maybe this isn't a bad time to do some major tree realignment.
And that's about it. I mean, there's a whole lot more detail, but it's not exciting detail, just things like plant lists and some construction details. As we look to implement some of these ideas you will get to know them better, as well.
And you thought we'd have nothing to talk about once we moved back into the house. Hah.
In other news: the roof is proceeding, slowly. Drywall is almost complete. I met with the tile setter at the house this weekend to walk through which tiles would be in which places, and they are getting started next week. Also in the next week the heating system is getting started. Once the heat is in they can do floors (the wood flooring is in the basement ready for its close-up) and work on trim. Things are coming together.
posted by ayse on 02/05/17