Scary Cabinetry Photos
It was a little dark when we went by the house tonight, so sorry for the creepy crime-scene photos. But I thought you'd all want to see that we had some more exciting progress today:
The built-in bookcases are starting to go in in the library. I was expecting these to be primed before installation, but this works, too. Once the base part of the cabinets are installed, the marble fabricators can come and template, getting us that much closer to finishing the wood floor installation.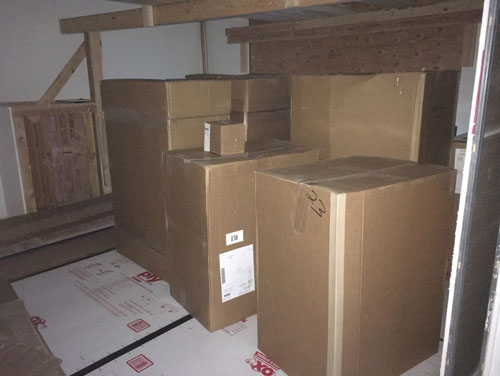 And in the dining room, the boxes full of kitchen and dining room cabinets are on site now.
We don't actually have floors in the kitchen yet to install the cabinets on top of, but these are mere details.
posted by ayse on 04/04/17