Trim Work Continues
While restoration gets underway outside, the inside trim work is going quickly and steadily.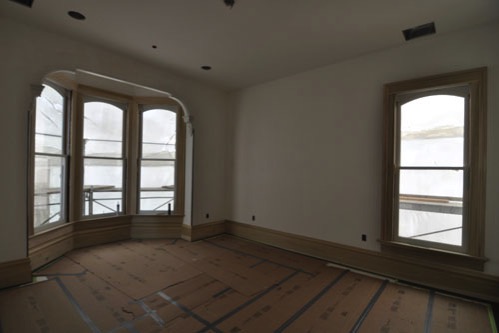 The trim is all back in place in the front bedroom, for example.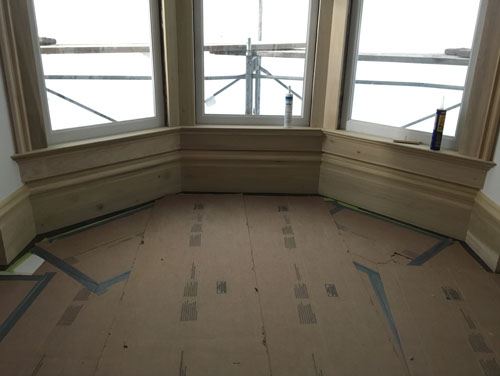 Here you can see that the sill height upstairs is a little different from the sill height downstairs. There's less room here for the lozenge panels we have downstairs.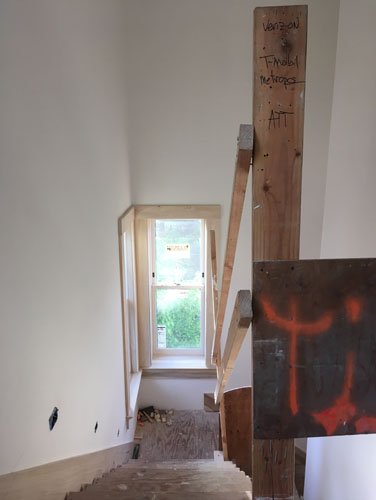 On the back stair, the windows at the landing make a little sitting place, and the sill is now installed there.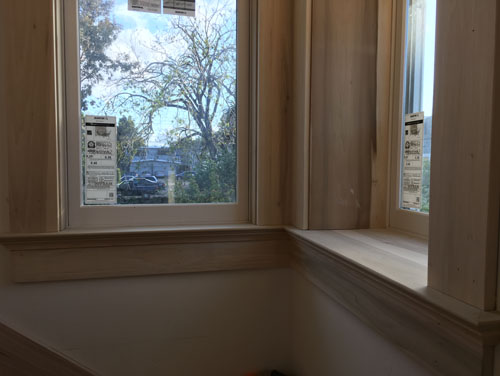 This is likely to be a very popular place with the cats, because it faces southwest and has enough room for one or two cats to sleep in the sun.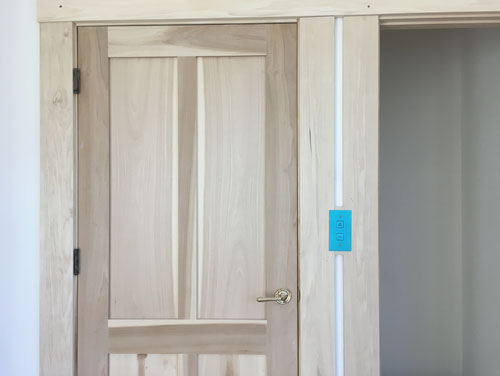 One problem we had to solve was how to place the elevator control panels. We ended up adding a piece of wood behind the control panel to bring out out to the same level as the front of the trim. I liked this better than notching the trim and putting the control panel flush with the wall.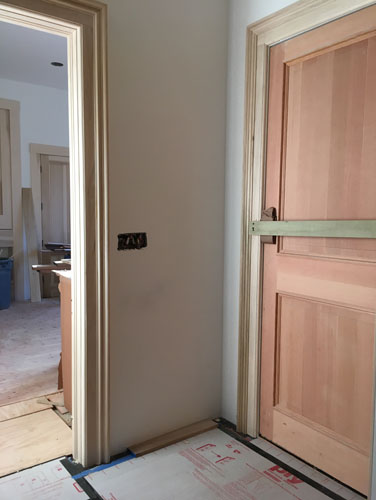 An interesting note about light in this house. We put in a side door designed to match the existing front door, so entirely solid. I have pondered whether this would have been better done with a glass panel at the top, but this photo shows why I chose not to do that. This is the reflected light in that side hallway, when the light comes pouring in the bay window. Even without a glass pane in the door the space is filled with light. I think it will be OK with a solid door.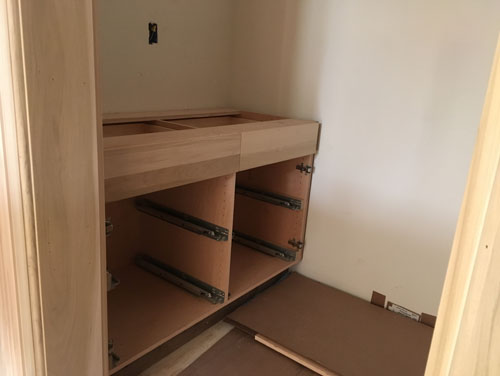 And finally the cabinet installation is moving along slowly. Apart from the library base cabinets, most of the boxes are in place just to help define where various pieces of trim need to go. The floor is still not in place in the pantries, so things can't be installed permanently, yet. It's exciting! Cabinets going in makes it feel so much more real.
posted by ayse on 04/15/17