Even Plumbers Don't Work on Father's Day
It's stupidly hot today (96F) so I went by the house. The downstairs was quiet comfortably cool; the upstairs was hot but not as ridiculous as it used to get before the insulation was put in. The air conditioning is hooked up, but the thermostats aren't installed yet so this is just the natural, unventilated temperature of the house.
Mostly, I went by to see how far the plumbers got with the finish plumbing.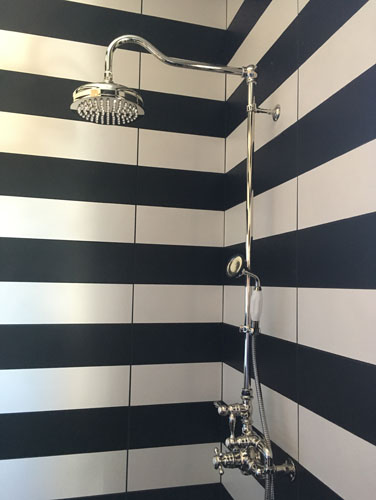 The finished installing the shower in the middle bath which looks amazing.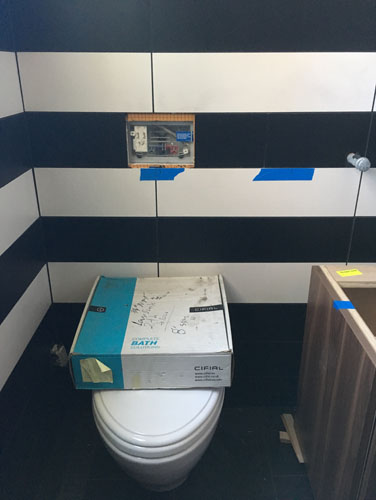 Plus the toilet. We still have to get the vanity and sink basin in place there. Also, I think the faucet may be off center now.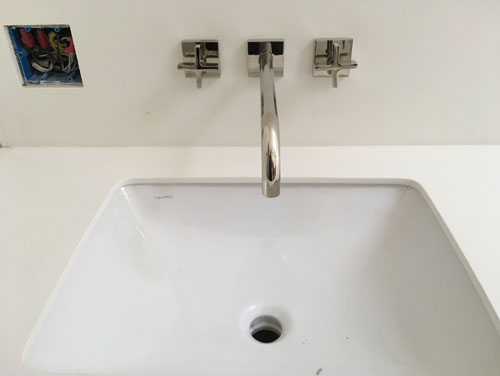 They also had all the pieces installed in the back bathroom. The sink, though not the drain for the basin.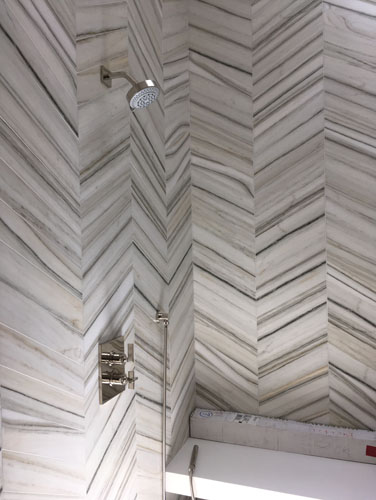 The main shower.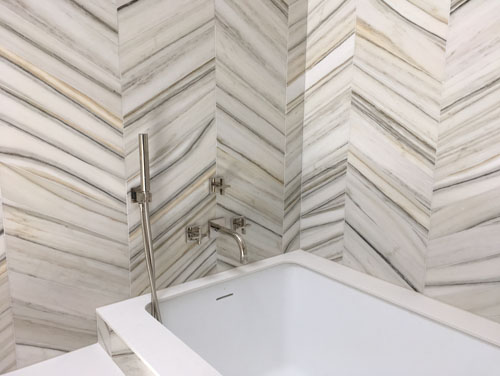 And the back bathroom bathtub fittings, which include a handheld shower.
Nobody was at the house working, as is appropriate on Father's Day.
posted by ayse on 06/18/17