Exciting Things Afoot
A couple of weeks ago, Woody's crew finished the front of the house. Because the scaffolding is holding up work on the driveway and landscape, I asked him to focus on getting the house ready to take the scaffolding on that side of the house down. Of course, this took much longer than I would have preferred, but today we got to see this: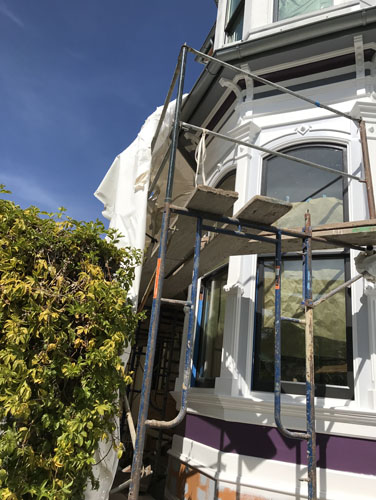 That was the beginning of taking the shrink-wrap off most of the scaffolding (which has to happen before the rest of it can come down).
Then a little later, Woody sent me this: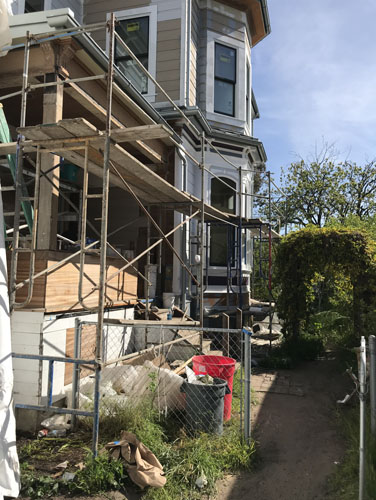 Woody hasn't even begun the side porch, but we decided to take the scaffolding down there for now, just so the landscape and driveway can get underway. When he's ready to work there, we will get more scaffolding ready and put it up.
So here's our before: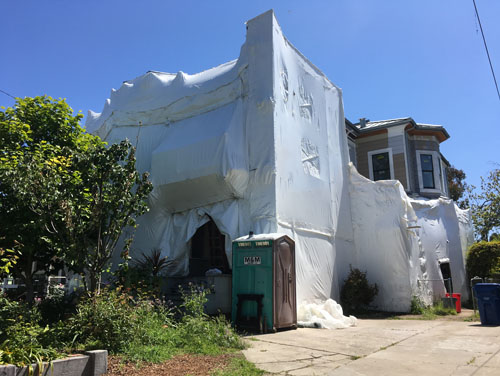 And after: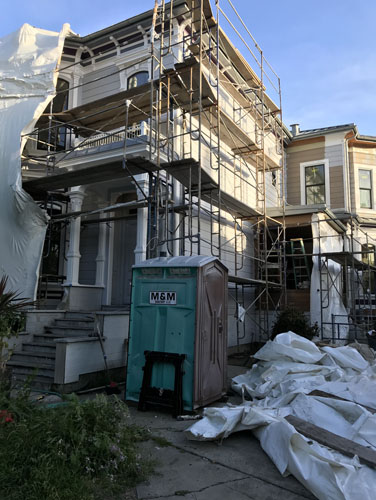 There's still some more plastic to come down, and then Woody wants to remove some of the boards himself so the scaffolding subcontractor doesn't damage the house.
I wasn't able to go by before it got dark, but I am excited to see it in person tomorrow.
posted by ayse on 05/03/18