Chimney-Be-Gone
NOTE: As of September 23, 2009, this post has been edited in
accordance with a court-mediated settlement. The names of the
contractor and his excavation subcontractor have been replaced with
pseudonyms.
Contractor A (the guy who failed to have a single inspection on the chimney permit even though he billed the job to us as complete) called us over last weekend and said he'd be over to remove the chimney and repair the roof on Tuesday or Wednesday. I was surprised, then, to come home on Monday and find the deed done -- Contractor A (who was preparing to lie to us about finishing the job) and company were packing up and leaving as I arrived. John, bless him, was able to take some photos during the process.
Contractor A (looking less like a drunk than usual) overseeing the process (from John):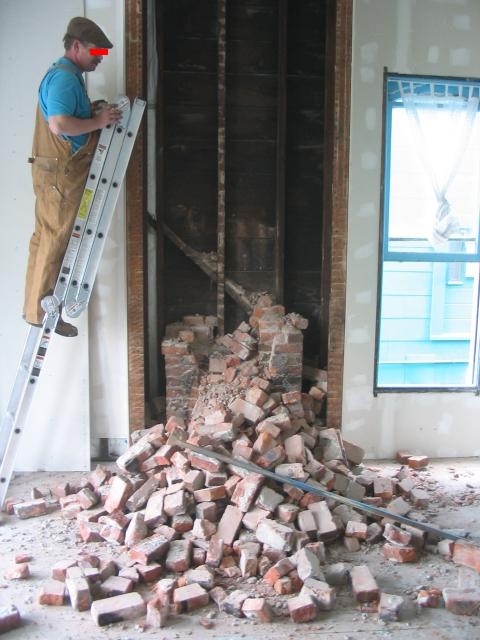 H repairing the floor (from John):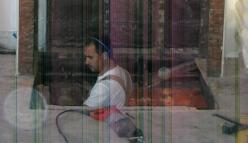 The floor repaired. Above...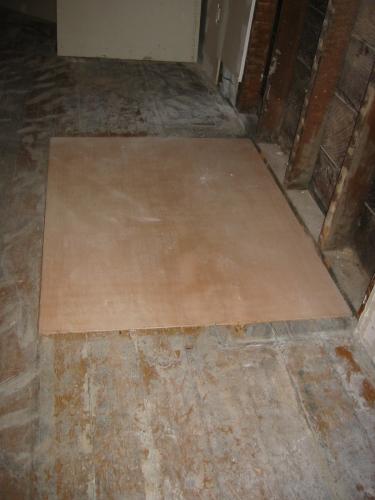 ...and below.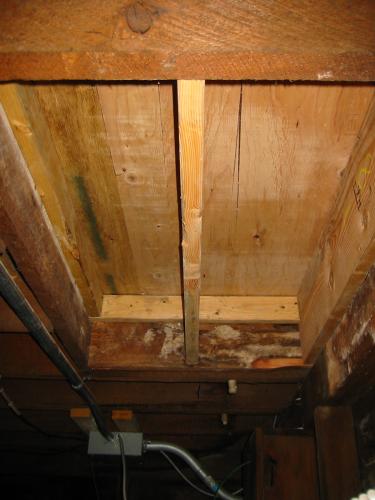 Hey... What's up there?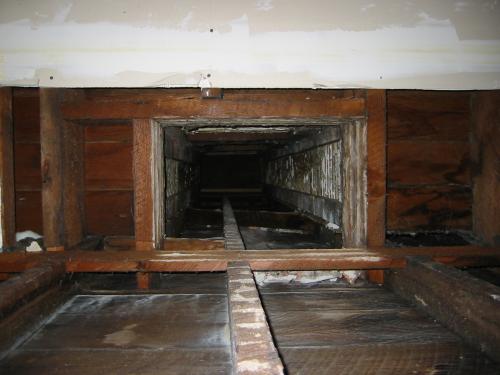 All that remains...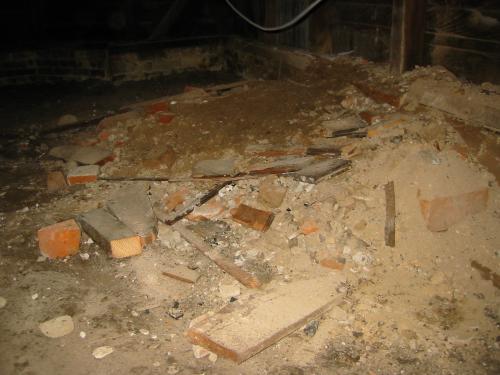 posted by noel on 01/12/05