Beams Go Bye-Bye
After 7 months up on temporary shoring, the house is finally being put down onto its new foundation.
Fisher Brothers Housemoving arrived at 8AM: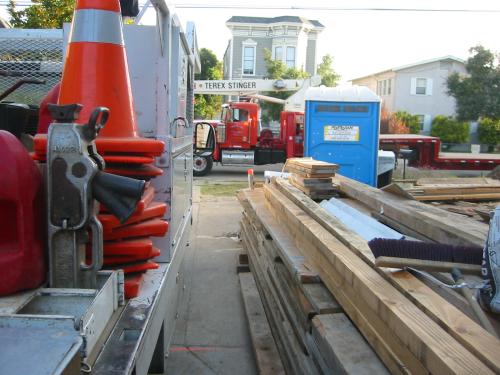 Basic beam removal strategy: support the beam in place with a bottle jack, raise the beam just a smidge to allow some cribbing to be removed, set the beam down on rollers, slide it out from under the house, and hoist by crane onto the flatbed truck.
Here's the first beam being held in place with the jack, after the top pieces of cribbing have been removed: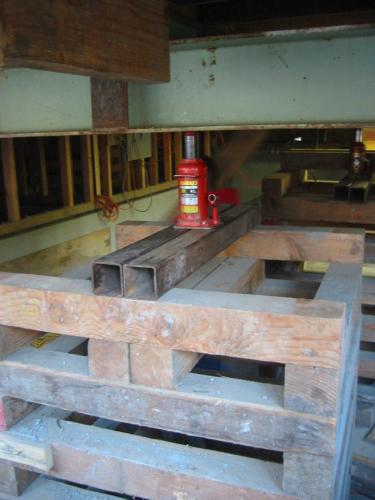 They've carefully spread the weight of that point load: the jack sits on two pieces of tube steel, which rest on one tier of cribbing, which rest on the second "fortified" tier (note the two boards right below the pieces of tube steel). Very stable.
This beam rests on two stacks of cribbing, one near each end. Since the other end is within direct reach of the crane from the truck, they left it alone. That is, they didn't need to slide it out from under the house before the crane could be attached to it.
Near the middle of the beam, they installed some temporary cribbing and a heavy-duty roller. The bottle jack is released and the beam is then supported by the original cribbing and the new temporary cribbing/roller: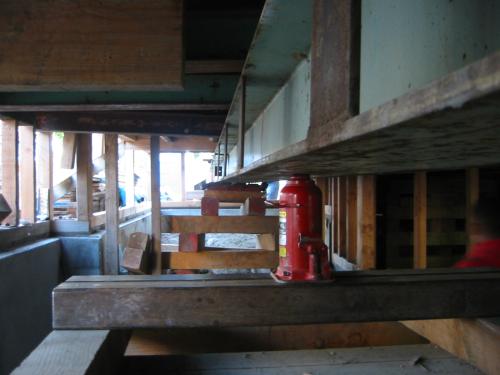 They then attached the crane to the exposed end of the beam. The crane pulls the beam forward until the beam's midpoint is exposed: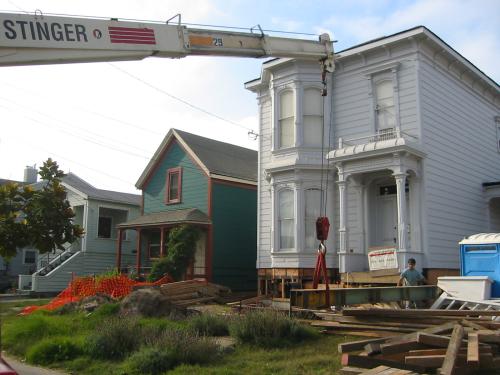 Here, one of the guys is making sure the beam stays in the middle of the roller as it is pulled along by the crane: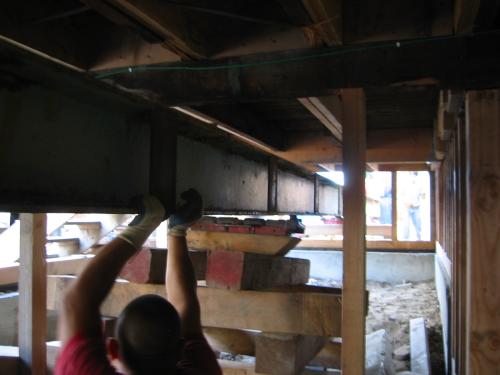 The crane is then fastened to the midpoint of the beam: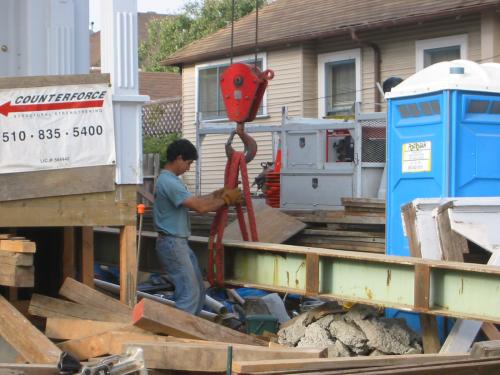 (That's not red velvet, above, it's a chain wrapped in fabric. This keeps the chain from sliding around as the beam is picked up and moved around.)
The crane now does the rest of the heavy work. There's one guy stationed at one end of the beam to make sure it doesn't swing wildly around: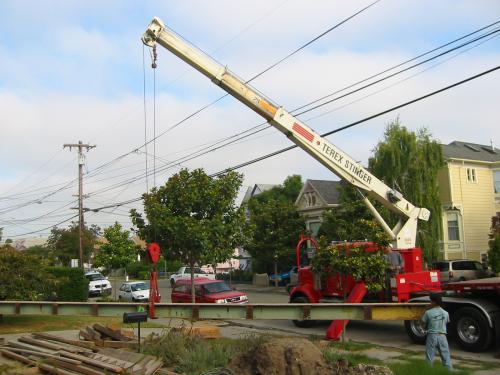 The crane operator dexterously avoids the cable and telephone lines: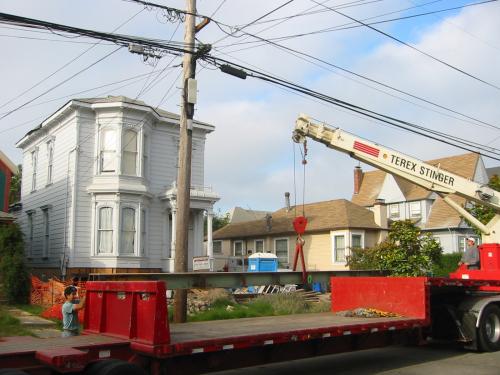 The beam finally gets set down on the bed of the truck: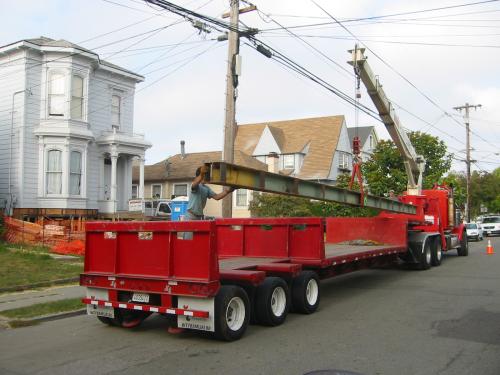 Exciting stuff! More posts later, because otherwise there would be a gazillion pictures in this one.
posted by noel on 09/20/05