Rose Explosion Predicted
I'm moderately bummed because I'm going to be away for a couple of weeks working on my thesis, and from all signs every rose in the garden will be busting out in bloom during that time. The rose growing over the arbor is covered in buds: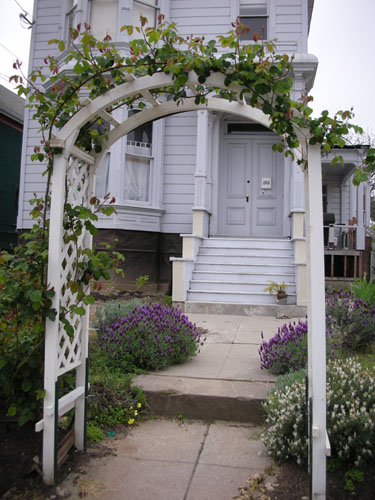 That cheesy cheap arbor looks pretty good covered in rose branches. I'm thinking of planting a clematis to go up the other side, but haven't chosen one to contrast nicely with the roses yet.
And Cecile Brunner out back is almost impossible to see through the layers of buds (also, there is a wisteria growing out of the middle of it, but that will be taken care of soon).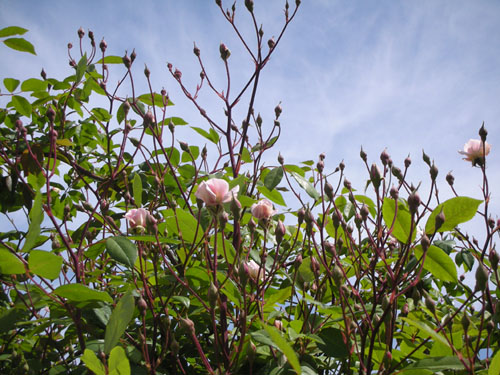 I'll spare you my rust-plagued St. Cecilia roses. It's depressing to see them struggling and still unwell, especially when I have to be away.
Technorati Tags: flowers, roses
posted by ayse on 04/08/07