A Few New Plants
I went out today to get tickets to the garden show that starts tomorrow, and of course that meant going to a couple of nurseries and of course that meant a little impulse shopping.
I put a clump of club moss over by the trillium, because there's a bit of space there against the fence and our neighbors' house that really just needs to be covered up.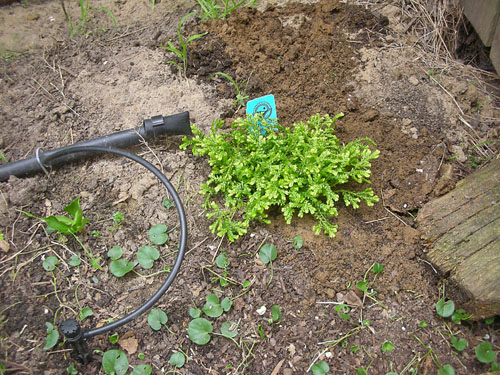 I replaced my mother fern that I killed last year (apparently they actually prefer to be watered regularly, go figure). This one is much smaller than my old one. (Those are toad lilies to the bottom right.)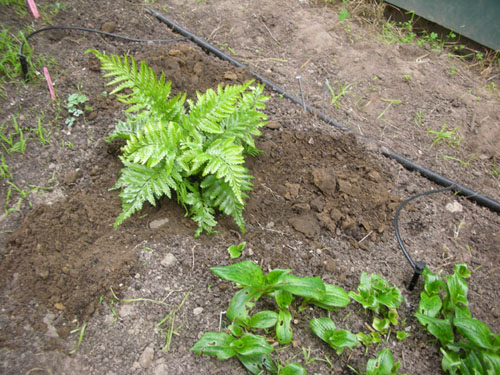 And my big purchase, which was actually planned, was four six-packs of pinkish impatiens that I planted amidst the hydrangeas out front. I want to cover up the bare soil and fill in a little out there, so it looks less barren than it did.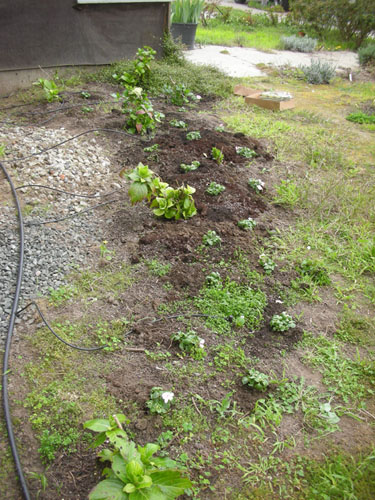 I'm not usually a huge impatiens fan, but they don't mind being on the North side of the building and I managed to find a bloom colour that was not totally garish.
And because I know it drives some of you absolutely crazy when I post lots of plant pictures, even twice in one day, more garden report:
We have Lady Jane tulips in bud (turkestanica in the back there well in bloom).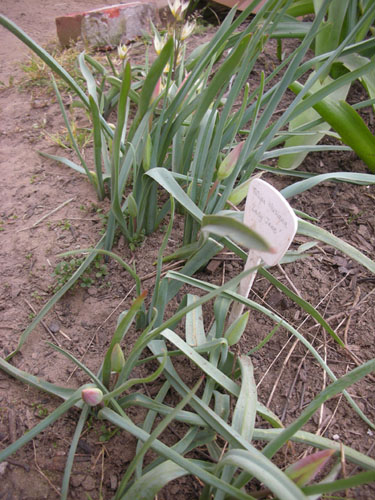 And this allium is opening veeeery very slowly.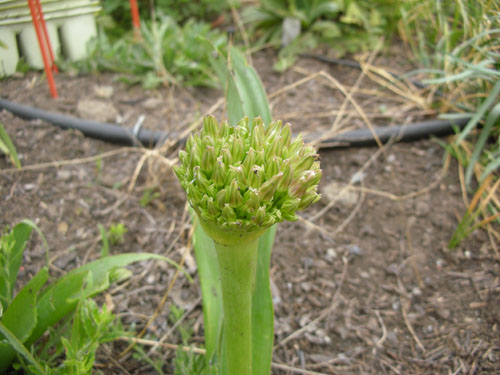 Now that the nectarines and peaches are in wild bloom, the cherries are getting ready for their show. We got five (5) sweet cherries last year and zero (0) sour cherries, so I'm looking forward to a more abundant harvest this year.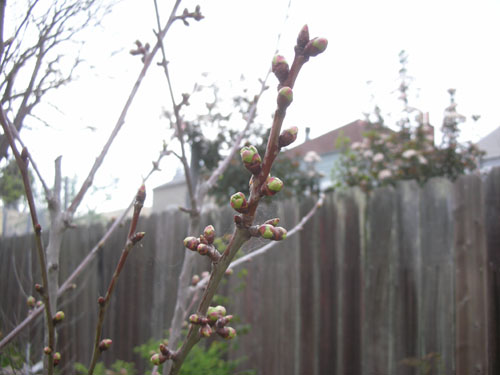 And very good news? That'd be this: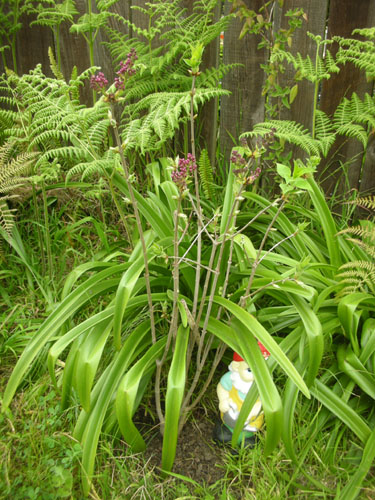 It's my lilac, 'Blue Skies,' and look! It's got flower buds on it! Sure, it's almost buried in the invading ferns from next door and the leaves from the amaryllis, but you can see them right there at the top.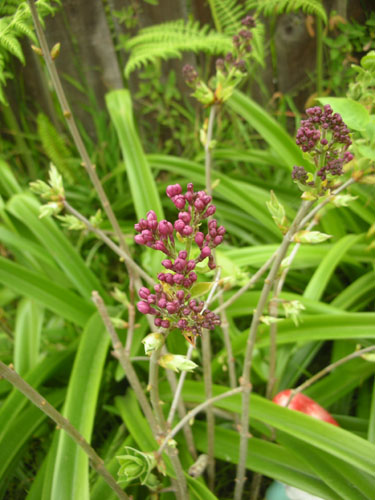 (I put that gnome there to mark the lilac so it doesn't get enthusiastically chopped down. Also so I can find it at this time of year.)
That's all for now. I've got to get ready for my big night, because tonight Noel and I have a hot date with a bucket of water, four walls, and a pink ceiling, if you know what I mean.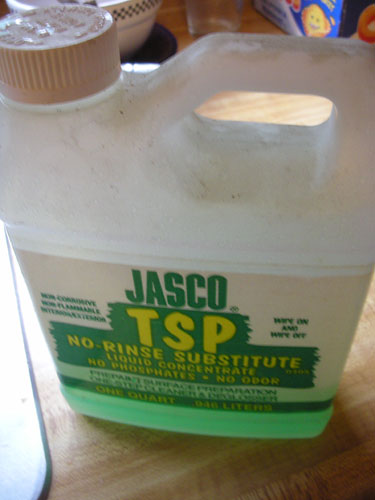 Technorati Tags: ferns, flowers, fruit, plants, lilac, springtime, trees
posted by ayse on 03/11/08