Pantry Paint
I bet you thought we forgot about the pantry altogether, didn't you? In fact, I have been veeeery slowly working on the mudding, here and there of a weekend day or weeknight. Last night I finally decided it was as done as it was going to get and it was time to stop fussing with the edges.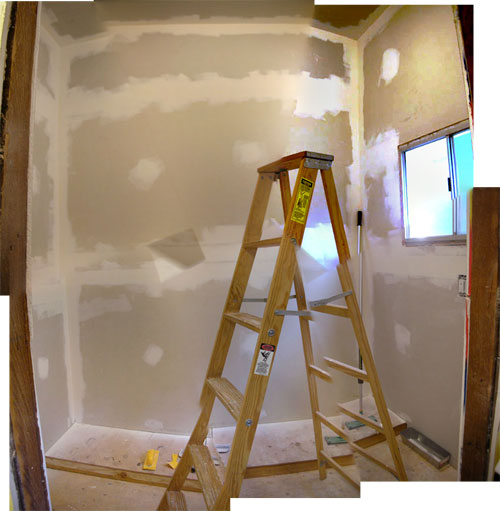 Today I did one last sanding to knock down the rough edges, and then Noel vacuumed up for me (floors and walls), and screwed the floor down tightly, and then it was time to get some paint on the walls.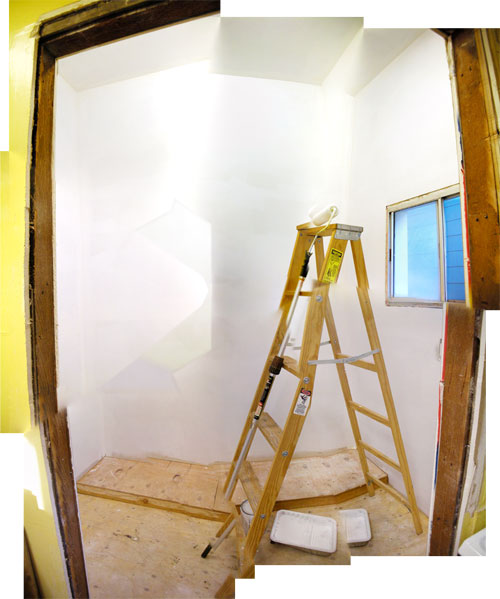 Funny how paint always makes it look so much more like a room, isn't it? Priming drywall is always a chore, at least for the first coat. You can't believe how much paint the wall can suck up. But then the second primer coat is easier, and the final coat is fine as long as you're not doing some really dark colour with cheap paint.
With the second coat of primer, we settled into our usual division of labour for painting: Noel did the big fields of wall: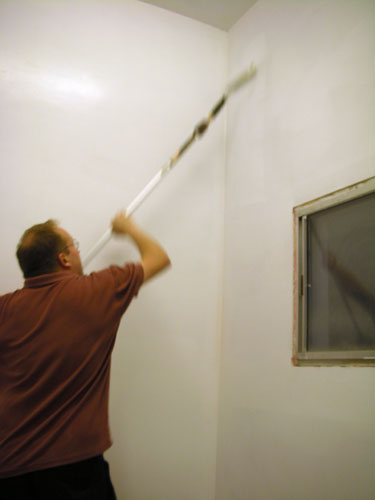 While I did the edges and cutting in around obstacles: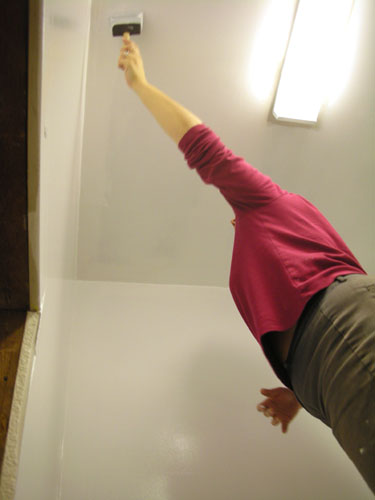 And soon we had done the second coat of primer, and were ready for a topcoat: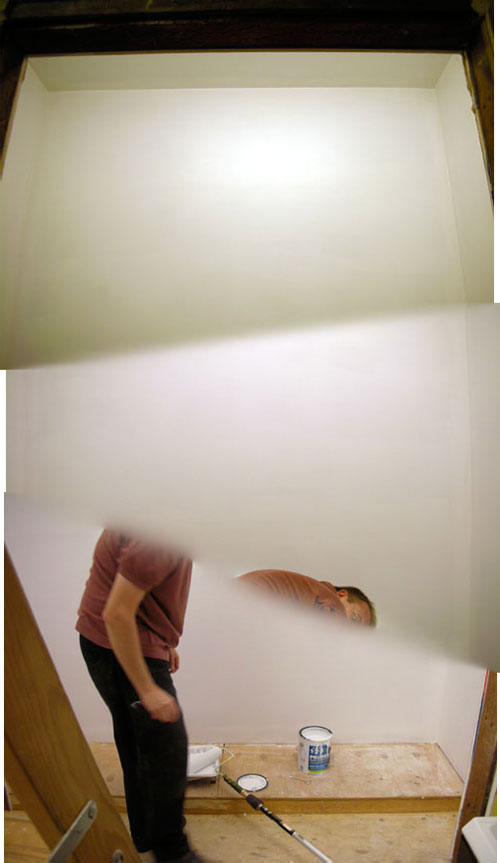 We used some quarts of paint I had sitting in the basement, two different shades of yellow-orange. In this photo you can see them about as they are: the wall facing you is a more orange version, the side wall to the right is more bluish. I like to think of them as nacho cheese and yellow mustard. Noel says they seem very Southwestern to him.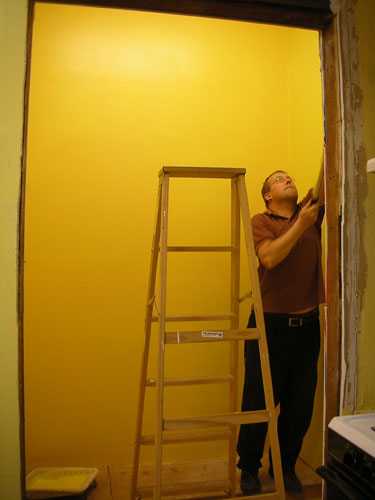 And the big picture, not very colour-correct. Facing and left wall are nacho cheese, ceiling and all other walls are yellow mustard. Tomorrow we do the floor and attach the shelf supports. Then we can move the fridge in (Noel wanted to move it in tonight).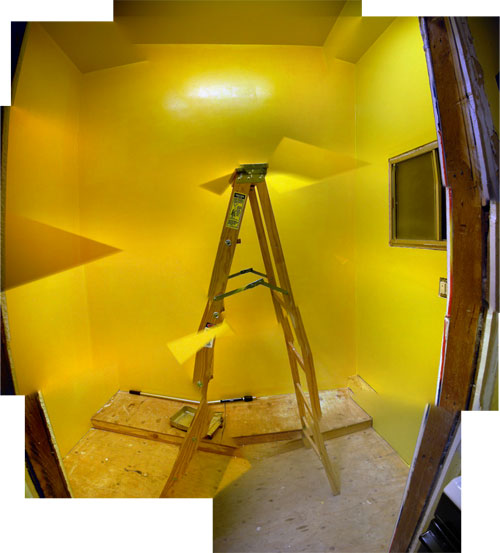 It was not our cleanest paint job, but it was definitely the fastest. Thank goodness for Benjamin Moore paints that cover in one coat. We thought we'd still be painting tomorrow.

Technorati Tags: painting, renovations
posted by ayse on 11/29/08