More Pink!
OK, so now we have a pink ceiling.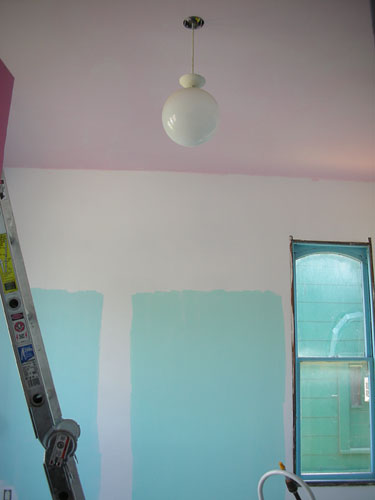 For reference, this is just how un-pink the ceiling looks next to our trademark pink woodwork: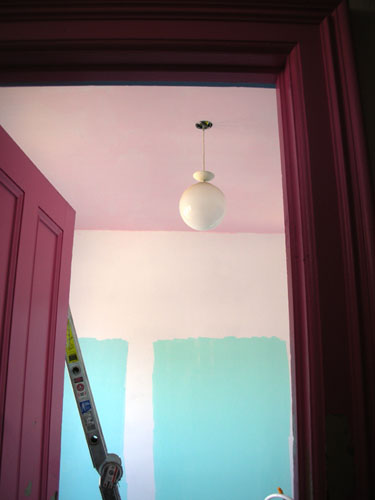 I had to punch up the saturation there to get it to look anything but white. That is how pink our house is.
Off to buy more paint, because the guys at the paint store cannot get enough of me.

Technorati Tags: colour, design, painting, renovations, woodwork
posted by ayse on 03/24/09
4 Comments
Note: We're getting pummeled with spam comments, so I've turned off the ability to use any HTML or include any links for the time being. Email with any issues.