Neighbors to the Rescue
Once again, the Neumanskys came to our rescue. This afternoon we scampered down the block to borrow a planer from their tool stash.
About half an hour later, our 4x6es were 3.5x6es.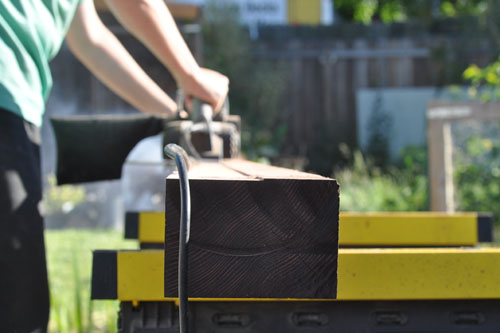 Tomorrow I'll re-stain the planed sides, and then we can put the main frame of the pergola together. We still have to make the small cross-pieces and then stain them.
I'm guessing we should buy one of these guys; it was a very handy item.
posted by ayse on 07/27/10