Final Touches
Today Noel sanded the deck multiple times. First he finished sanding it at 60 grit (he did three passes to really knock the junk off the boards), then he did a pass each at 100 grit and 150 grit.
In between he finished a couple of little details on the deck. Like the cover for the oubliette. (It is not an oubliette. It is the water tank access. But oubliette sounds so much more romantic.)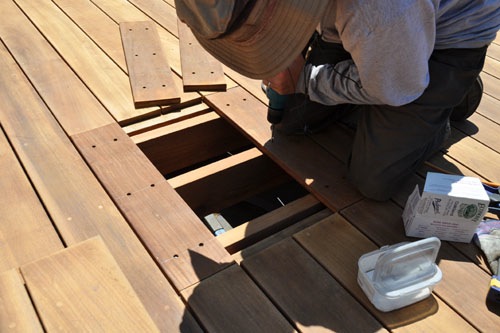 We'd fussed and worried over the way the cover for the hole should be put together, but after a while of just having boards there and walking on them, it was clear that all we really needed was some way of holding them in place. A few boards underneath did the trick nicely.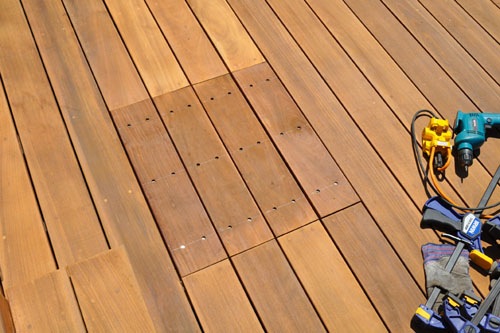 It took Noel all of twenty minutes to put this together.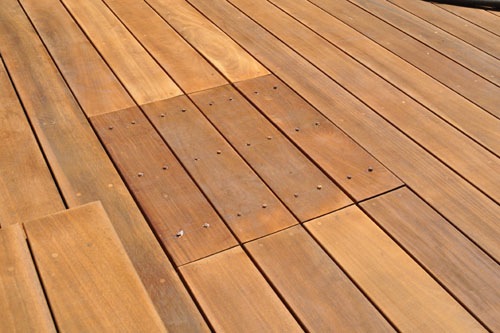 And another five to plug the holes. The cover will have to be trimmed and sanded tomorrow. You can definitely see the difference between the sanded boards and the unsanded boards on the hole cover.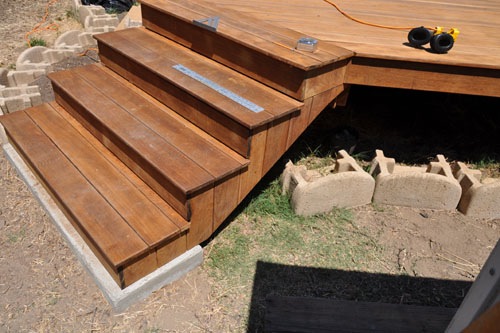 He also trimmed up the side of the lower stairs.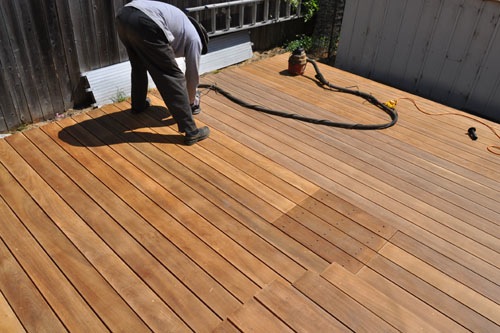 And then right back to endless sanding.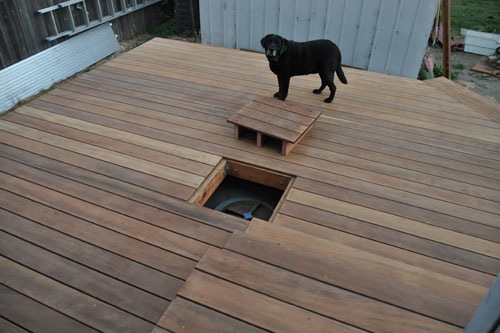 Tomorrow I will break out the Penofin and seal the wood. With any luck and some coordination by the time I finish the deck, Noel will have trimmed and sanded the hole cover, and I can give that a quick finish as well.
Then all we need to do is dump out all the plaster and lath in the back of the truck and go pick up our railings at the lumber yard.
posted by ayse on 08/12/12