Posting
On Tuesday the mobile diesel mechanics stopped by and fixed the truck (which now starts easily, yay). When that was done Noel picked up the railings from Economy Lumber.
Assembling the railing is pretty easy. The only tricky part is getting the posts in the right spot, and that's really just a matter of measuring and lining things up.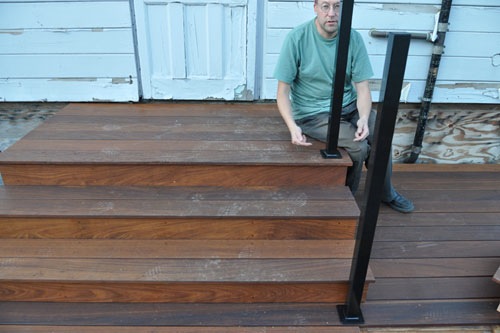 This evening Noel made the first foray into installing posts. He spent a bit of time figuring out where they need to go. (Doesn't the back of the house look classy now, contrasting with the deck?)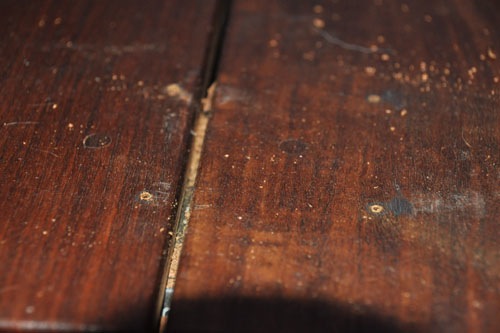 Then he drilled pilot holes.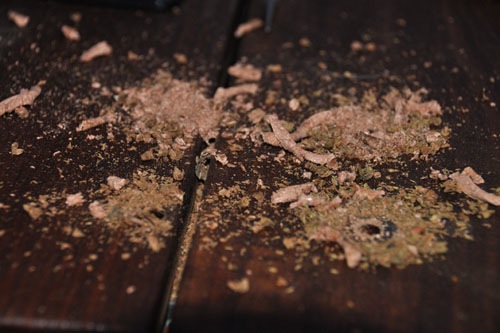 And larger holes for the bolts. We'd decided to fill the holes with silicone sealant to keep moisture out of the deck structure, so after the holes were drilled out he put a squirt of sealant in each one.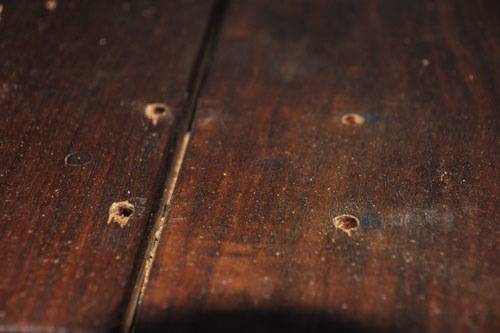 The ipe was hard enough that he ended up having to redrill the upper part of the holes to accommodate the bolts -- there was just no give to the wood, and it was cracking under the pressure of the bolts.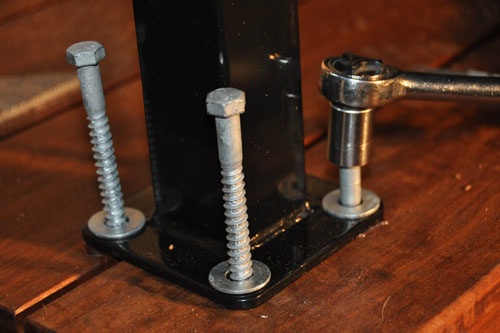 With everything the right size, the post installed nicely with a socket wrench.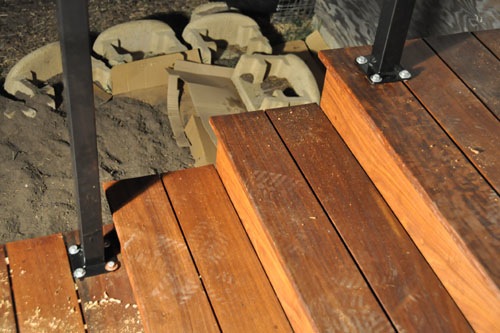 As you can probably tell, by then it was dark enough that it was time to call it quits. But the rest of the posts should go in nicely.
posted by ayse on 08/29/12