The Paper is Done
Today's work was finishing up the building paper in front, and in the back around the basement door.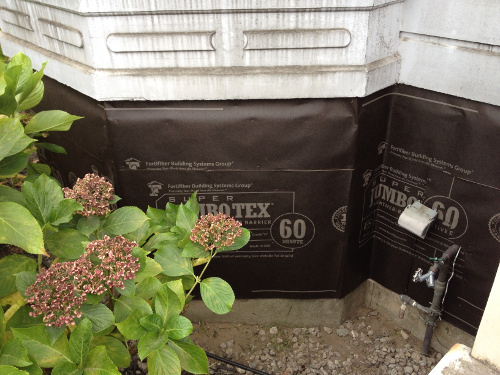 It went pretty decently quickly out front. It was a little fiddly around the various penetrations, but everything worked out OK. And then the rest of the wall went very, very fast. We'd left some paper hanging off the side wall and that made a perfect lap.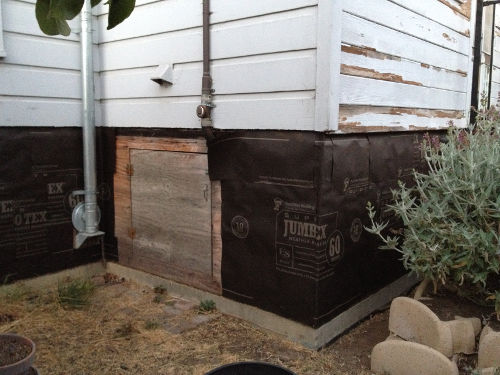 And this is where we left off with the back wall the other night. We didn't work around the door because it would have meant taking the door off and putting it back on, and there is only so much we are up to at the end of a long day. In the dark.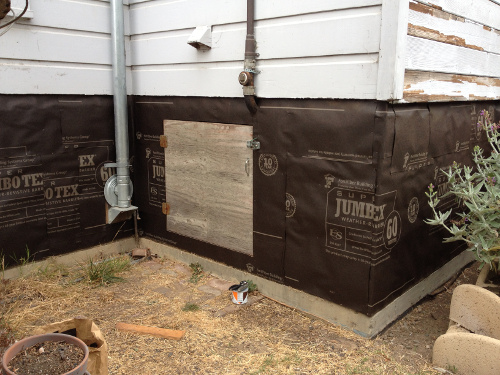 But it didn't take too long in daylight. The flashing around that drain/vent line from the washing machine was a little iffy, but we got it done with only about a million layers of building paper.
Now to have the inspection. In the meantime, it may be time to do some plumbing on a weeknight or two.
posted by ayse on 09/21/14