We've Been Here Before
We had a super long day of driving to stone yards today, which I will recap maybe tomorrow. In the meantime, siding started going on at the house: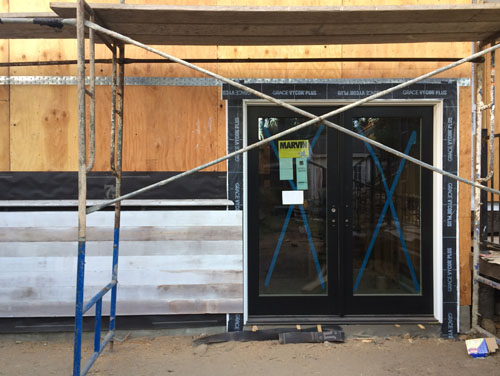 There's the wood base siding -- look familiar? -- going on in the proper order. And the water table bullnose above it.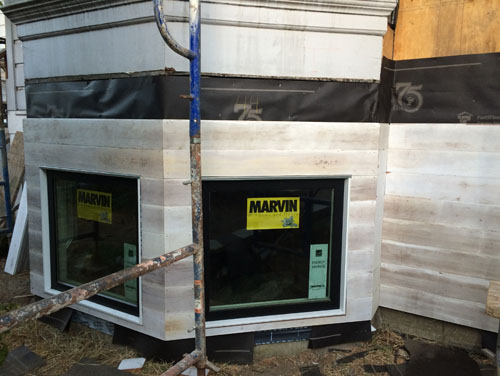 They redid the siding on the kitchen (formerly dining room) bay window to work around the new exercise room windows, too.
We have more water table bullnose on order, sized to properly fit the conditions on the front of the house where there is no sheathing under the siding above the water table. That should be here in a couple of weeks.
posted by ayse on 09/21/16