Roof Acccess
I don't anticipate a lot of trips out on the roof in our future, but we're adding a few things to make them less crappy. One of those things is the roof hatch.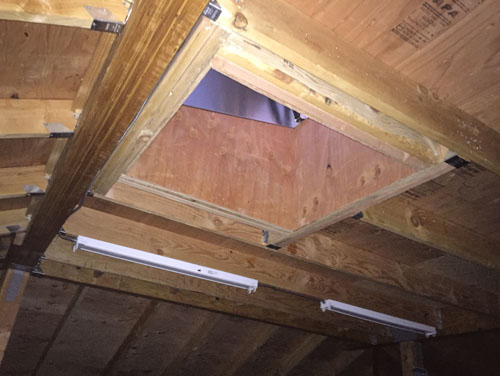 Yup, just like on a commercial building, but coming out of our roof at the back.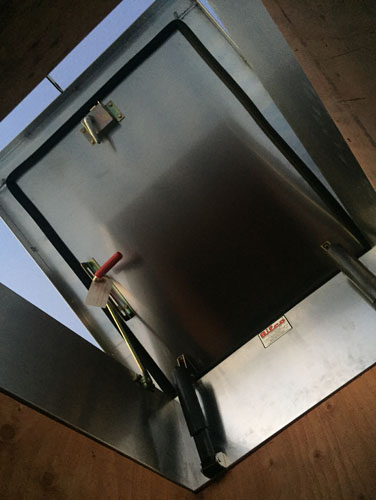 These are sold as fabricated units that you just kind of drop in like a skylight. Or I guess we could have put an opening skylight here but those are a little more expensive and not as well insulated.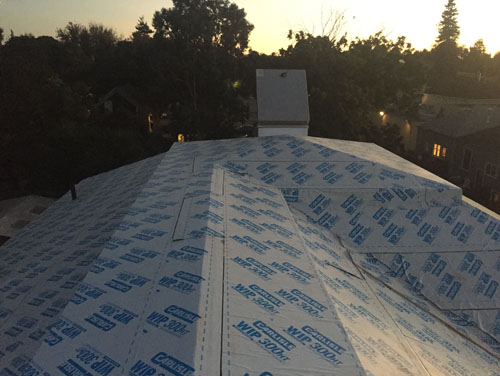 It makes for easy access to the rooftop when needed, without pulling out the tall ladder. Pretty nice.
The white stuff is the roof underlayment. We are almost all ready to install the roof now.
posted by ayse on 09/23/16