Snug as a Bug in a Rug
And just like that, we have insulation in the walls of the existing house, too: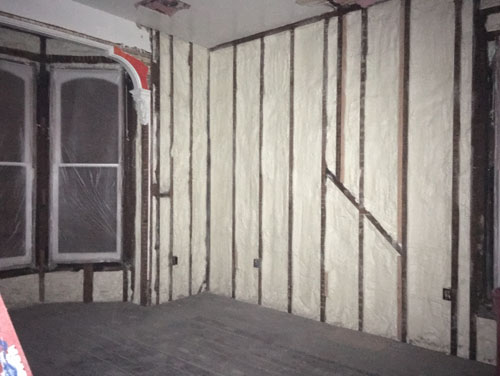 There's the front bedroom, note the intact plaster corbels.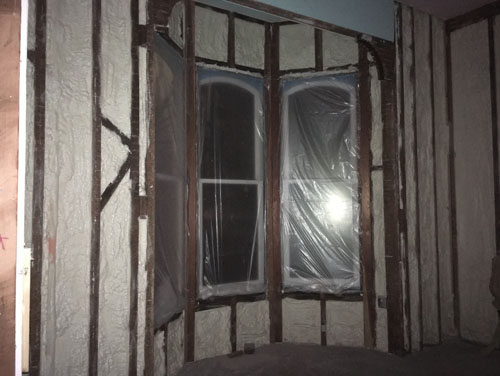 And the front parlour. The photos are a little sketchy because it's so dark and there is no lighting in any of the rooms yet.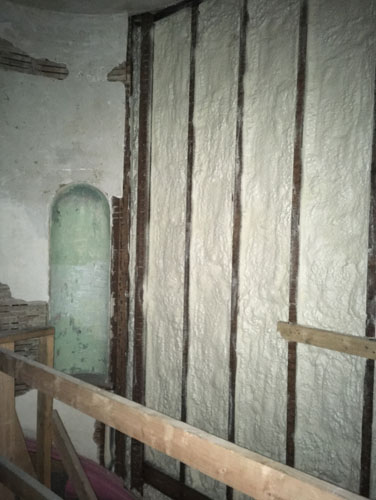 You can see that they stopped the insulation at the inside walls, so the curve of the stairway is still (partly) preserved.
The house feels very quiet now, and all those odd little drafts we used to get through the space are just gone.
Between the ongoing roof installation (it has been raining down buckets so the process has taken longer than would be ideal) and this, we are due to get drywall starting next week.
And at this point in the process, tile has started to show up on site, which makes it all very real.
posted by ayse on 12/14/16