A Few Light Coats
Things are marching along on the house. We are focusing on getting the wall facing the driveway finished off so that we can have the roofers come repair the porch roof that they messed up when they installed the gutters.
So after they got the crown moldings all fixed up on that side of the house, the guys got to work filling the nail holes with epoxy filler (this needs to be applied over an epoxied wood, hence the cold-weather epoxy in the holes), sanding, then Woody sent me this image: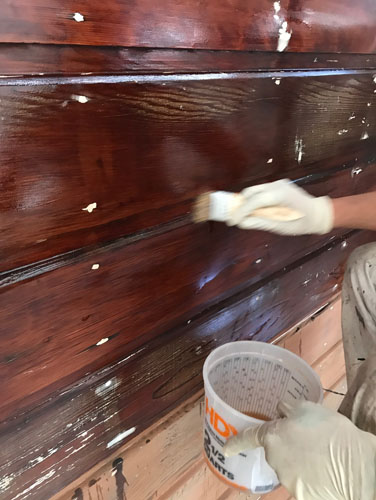 That's the warm-weather epoxy (which has a longer working time) being applied to the wall.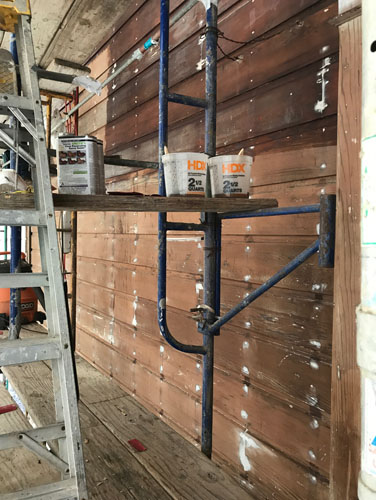 Thanks to the scaffolding and a bunch of guys working on it, the whole wall went pretty fast.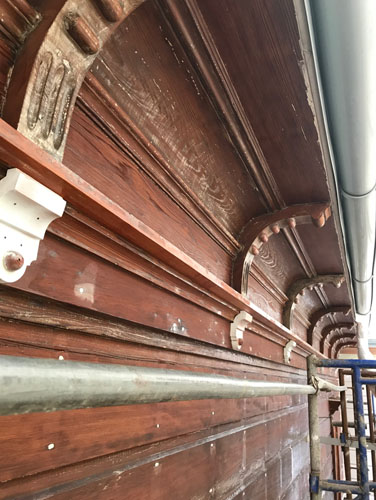 Here's the same view of the crown molding as in the last post, all epoxied.
I went by at the end of the day and had to wear a respirator to be in the scaffolding, but it was a thing of beauty.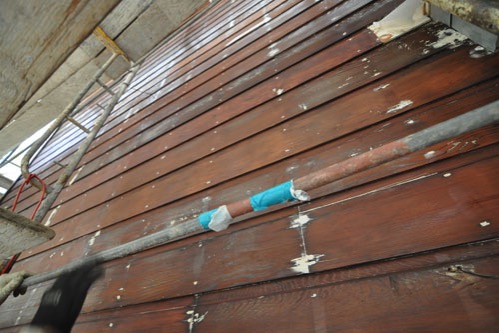 The epoxy cures up fine overnight, so the next day we had this: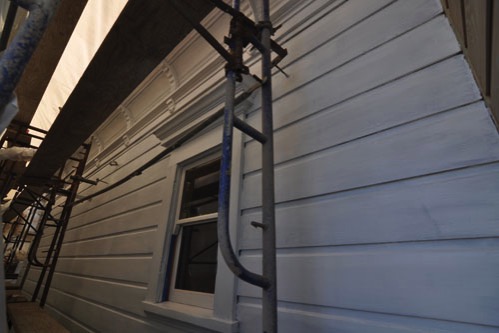 That is a thing I have not seen in a very long time.
posted by ayse on 10/21/17